Return To Blog
Restoring an Aging Bathtub
---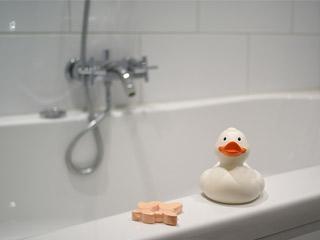 Have you ever wonder what can I do to replace an 600-pound  of porcelain in my bathroom?  Did you ever try to get a Bathtub into an elevator?
If your Bathtub still holds water Bathtub Refinishing is probably the best way to go.
Like New Refinishing Denver specialized on Bathtubs, wall tiles and sinks . In most cases a bathtub can be  reglazed in four hours and can be used the same day  with a 5 year warranty and a 15 year life expectancy.
But what to do if your Bathtub doesn't hold water anymore? Like New Refinishing Denver has the perfect solution, Tub and Shower Inlay will bring your Bathtub back to life with almost no  hassle involved.
Don't think about replacing your old Bathtub when Bathtub Refinishing Denver will bring your Bathroom back to normal ..and most important your Home back to normal.