Return To Blog
5 Ways to preserve your newly Refinished Bathtub
---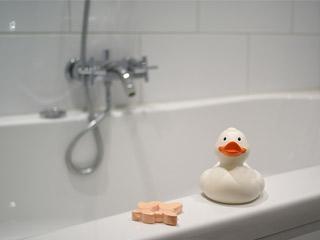 Bathtub Refinishing Denver has a great reputation for longevity. But, the key to lasting bathtub reglazing isn't about how long your tub will continue functional. It's also about look. The goal  for many is to entend the lenght of time  that  a Bathtub Refinishing manages   to look as vibrant as the day the tub was refinished. Here are 5 ways to preserve your newly refinished bathtub so that it will continue to lend visual flair for years to come:
1. CLEAN YOUR BATHTUB REGULARLY. Regular cleaning is important, non abrasive cleaners are best. We suggest scrubbing bubbles. Comet or ajax will dull the finish with regular use.
2. NEVER USE SUCTION BATH MATHS. Tape or anything that would pull up on the finish. Like New Refinishing recommend a slip resistant on the bottom.
3. DO NOT BATH DOGS IN A REFINISHED TUB. Their nails may scratch the finish
4. LEAKING FAUCETS MUST BE REPAIRED. Constant dripping will hurt the finish and cause rust around the drain.
5. DO NOT STORE SHAMPOO BOTTLES ON THE CORNER LEDGE.  This will allow water to become trapped underneath and never dry. In time this will cause excessive wear.
Following this 5 easy steps will make your Bathtub Refinishing Denver last for many years to come and look the way it was from day 1.