Return To Blog
Why replace, when you can refresh?
---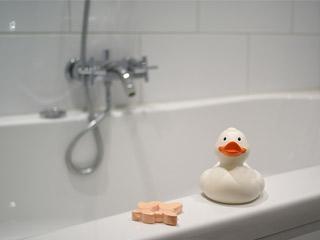 Our innovative Bathtub Refinishing system will restore bathtub fixtures to a beautiful  "Like New " condition in just 3 to 4 hours. Home owners and  Hotel operators should note, that with our unique high tech performance your rooms will be ready for accupancy that very same day.
Bathtub and tile refinishing is often easier and more cost effective than replacing the bathtub or tile. Whether your bathtub is worn out, chipped or scratched, or just difficult to clean for years of wear and tear, "Like New " can solve your bathtub refinishing problems without the hassle of replacing the bathtub or tile. Even formica countertops, and fiberglass shower units can easily  be restoresd.
Call  for a free quote today and take advantege of the hot deals in this cold winter ...